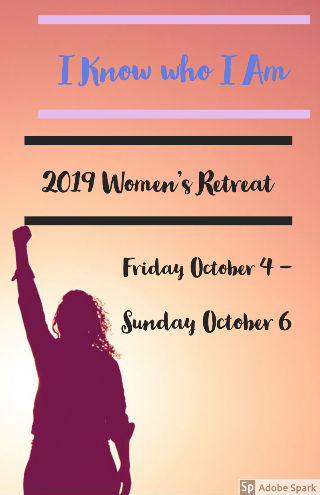 Praise Center Church
Annual Women's Retreat

Presenting:



I Know who I Am

a weekend of refreshing ministry
to the whole woman
spirit, soul, and body
*Extra Special Day Offer
Cost:

$295.00 per person based on double occupancy
Single Room: $365.00 (no roomate)


Cost inludes 3 days - 2 nights lodging, Friday Welcome Reception, Saturday Prayer Breakfast, Saturday Fellowship Dinner, Sunday Worship Service and alll related ministry sessions/activities.

Need a payment plan? 3 month payment plan for double occupancy rooms $98.33 per month
3 month payment plan for single rooms $121.00
Cancellation and Transfer Policy: Should you need to cancel, you must contact Praise Center Church 248-557-2657 or praisectrchurch@gmail.com noting which option you perfer 1). refund of fees (less $50.00 cancellation fee) No refunds after August 4, 2019, or 2). at no charge, change the name of registrant to another individual to attend in your place. Yes, if you can't attend you can bless someone else to attend in your place!

Don't want to pay online? Register or make payments via regular mail. Mail Payments (checks or money order) Praise Center Church 17500 Northland Park Southfield MI 48075 Attention: Women's Ministry
There will be a $35.00 service fee on all returned checks.

*Special Extra Day: This retreat is something so special you'll want an extra day. We have a limited number of rooms available for the day before the retreat (Thursday) @ the cost of $110.00. Enjoy the Bay City area with us on Thursday.